WISE Network Manager
Freelance

Home

il y a 5 mois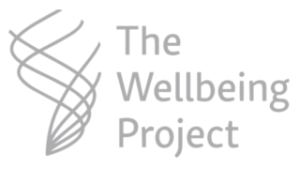 Innovation sociale, Services, Economie sociale et solidaire, Humanitaire
---
A propos
The Wellbeing Project is focused on catalysing a culture of inner wellbeing for all changemakers. We are inspired by love, care and compassion for all the people who work to build a better world, as well as to support the many causes and movements for which we all work.

---
Descriptif du poste
Inspired by a sense of caring and compassion for all of the people who work to build a better world, as well as to support the many causes and movements for which they work, The Wellbeing Project is focused on both cultivating a shift in the field of social change toward one that is healthier and more supportive of inner wellbeing, and on catalyzing the development of a new infrastructure to better support everyone working in the field.
Today, we're looking for a Wellbeing, Innovation, Social Change in Education (WISE) Network Manager to join our team to help us coordinate an exciting initiative to bring wellbeing to social change programs at higher education institutions globally!
We are looking for someone who has four to six years of experience in curriculum development, working with universities facilitating and effectively communicating project management. We're looking for someone who has a keen passion for social change, has a deep interest in personal work, and is skilled in managing diverse groups to ensure the inclusion of all voices and to respect individual experiences while working toward shared goals. We are looking for a Manager who is proficient in English, responsible, organized, entrepreneurial, solutions-oriented, detail-oriented, just as comfortable working independently as in a group, and thrives in a fast-paced environment.
RESPONSIBILITIES
The WISE Network Manager will work closely with the Operations Manager based in Paris to support the coordination and execution of the WISE Network in a capacity of 2.5 days per week. More specifically, responsibilities include:
Overall responsibility for "holding" the group's experience and project management. Co-creating a container with the partners and broader team where participants experience inner wellbeing as well as benefit from collective knowledge and resources to take back to their institutions.

Lead on expanding the group's membership and onboarding of new members.

Set agendas in close partnership with the Partners (when needed).

Hold space during and in between in-person and virtual gatherings.

Identify emerging themes and needs to develop responsive programming.

Be the central person providing care and compassion throughout participants' journeys.

Oversee content development and research for the Network:

Develop content for virtual webinars and in-person meetings based on the emerging needs and priorities of the participants and with direction from the Partners.

Oversee the development and execution of research priorities that emerge from the consortium.

Lead on the development of grant applications to cover different aspects of the Network.

Logistics and Coordination: Partner with Operations Manager to carry out the following:

Lead on scheduling and planning meetings.

Create and manage budgets for in-person events.

Collaborate with team members to effectively and efficiently plan and execute events.

Lead on goals development and performance reviews for the Network.

Communications: Partner with Operations Manager to carry out the following:

Maintain clear, consistent and regular communications with the group.

Be the primary point of contact with the Project (i.e. participants' main connector to the Project's events, updates, emerging projects, etc.).
---
Profil recherché
We're looking for someone who demonstrates the following skillsets:
● Organized, dependable and reliable: You are thorough, you keep deadlines, and you are well organized.
● Conceptual mind: You are capable of understanding the broader picture and making suggestions for improvement, as well as translating concepts into practical actions.
● Facilitation: You're able to skillfully organize and facilitate complex group dynamics, and especially as it relates to creating safe spaces for inclusive participation, managing conflict, and reaching consensus.
● Thorough and conscientious: You perform a task with care and thoroughness. You enjoy delivering quality and going the extra mile.
● Good communicator: You communicate with clarity, respect, care, and sensitivity even when you disagree and/or would like things to be done in a different way.
● Personal growth-oriented: You have the maturity to see opportunities for personal growth and have the intention to stay open and vulnerable to see what may emerge for yourself―"Wellbeing Inspires Welldoing."
● Lateral thinker: You see the whole and the interconnections between the different parts of one bigger/more complex project.
● You have good knowledge of Excel, Powerpoint and Word (and/or equivalent Apple programs) and Google Drive.
● You like to have fun!
● Nice to have: knowledge in Asana, Slack, Google Applications.
---
Ce que nous vous offrons
An opportunity to work on a ground-breaking, global project that is a co-creation with leading institutions in the field of social change, and that is already seeing the beginning of an extraordinary movement.
An innovative, co-creative, entrepreneurial and international working environment.

A strong culture which is at the core of our organization and the project, as well as a large and diverse Project team that is loving, caring and... pretty awesome people.

A steep yet friendly learning curve, including building a variety of key relationships in the social change sector worldwide.

Be a part of a fulfilling and meaningful professional project based on strong values and an opportunity to impact the lives of millions of people touched by the work of social change makers.

Practically:

Start ASAP and at least until December 2023.

Open to a remote location.

Salary is appropriate to the social sector. Compensation also includes a wellbeing stipend.

This is a freelance position and the appropriate work permit/visa/passport is required.

You will also need your own working devices (computer, phone).
---
Informations complémentaires
To apply for this position, please send us your resume and cover letter.

The deadline to receive applications is September 5th, 2020.
---
---
Ces jobs vont aussi vous intéresser
Voici d'autres offres d'emploi qui ont été postées récemment sur notre site et qui recherchent actuellement des candidats.