France-B2B Business Development Manager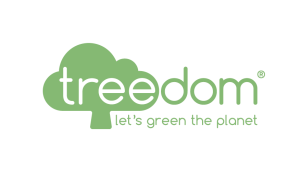 Ecologie - Environnement, Economie sociale et solidaire, Développement durable
---
A propos
About Treedom
Treedom is the world's first web platform that allows users to plant trees remotely and follow their tree's growth and story online.
Every tree on Treedom is geo-localized and photographed and has its online page, which tracks its growth. People and companies alike can build their own digital forests or gift a tree to friends, colleagues, and loved ones. Treedom directly finances small agroforestry projects, enabling users to see their impact online, with the knowledge that they're supporting farmers and the environment around the world.
Since its foundation in Italy in 2010, Treedom has planted almost 2 million trees across 17 countries. All of their trees are planted directly by local farmers and bring environmental, social, and financial benefits to their communities. It was B-Corp certified in 2014.
---
Descriptif du poste
What are we looking for:
Treedom is looking for a B2B Business Development Manager to expand its network into France and help to plant thousands of trees for the planet.
This hire will be responsible for the new Treedom branch in France and form part of an international, vibrant team of 55 people.
Main responsibilities include:

Working in a sales team of around 20 people - spread across Italy, UK and Germany - and responsible for new business customer acquisition for France.

Managing the end-to-end sales process.

Customizing projects according to the client's needs and objectives

Managing contractual negotiations and maintaining customer loyalty.

Reaching quarterly and annual financial targets in order to continue Treedom's strong yearly growth

Working to a quarterly work schedule; reported on and organized weekly.

Managing sales activities through Treedom's CRM.

Representing Treedom at industry events and fairs.
---
Profil recherché
Necessary skills and experiences:

A minimum of 4 years' experience is expected in the following areas:

B2B sales with national and international customers;

Experience in selling digital communication services and / or stakeholder engagement activities (such as digital products, communication and marketing activities, events, sponsorships, business consultancy);

Consultancy experience in the field of CSR and / or social / green marketing and communication;

Experience in lead generation and CRM management;

Native French speaker or with excellent knowledge of English.
Bonus skills and experiences:
Experience as a sales manager for a marketing and communications agency;

Experience in corporate fundraising;

Experience in account management and sales of services to the HR and Marketing & Communication managers of high-profile clients;

Highly-attuned to customer needs

Experience in project management;

Knowledge of business strategy and planning;

A flair for organizing events

Ability to travel;

Enthusiasm, curiosity, determination, and desire to grow.
---
Ce que nous vous offrons
What you'll receive:
A generous salary

Generous equipment budget

Generous learning & development budget

Potential for equity options

Twice yearly retreats to our beautiful Florence HQ

Ability to work flexibly
---
Informations complémentaires
How to Apply:
Send your CV and Cover Letter to application@treedom.net, specifying "French Business Development Managers" in the subject of the email.
Treedom is the only site that allows people and companies to plant trees and see their impact online, supporting local farmers around the world.
Treedom is the largest global tree planting community in Italy and Germany - our goal for the next three years is to become the leading tree planter in Europe.
Consumers through our website can adopt or give a tree and therefore offset CO2 emissions.
Corporations across several sectors have built forests with Treedom to reach goals in CSR, marketing and communication.
The goal is to plant over 10 Million trees by 2023, absorbing 10 Million TON of CO2
and financing 200,000 farmers.
Our Numbers:
+ 1,720,000 trees planted across more than 17 countries;
+ 101,000 beneficiary farmers;
+ 4,700 corporate customers;
+ 670,000 active users in our community.
---
---
Ces jobs vont aussi vous intéresser
Voici d'autres offres d'emploi qui ont été postées récemment sur notre site et qui recherchent actuellement des candidats.