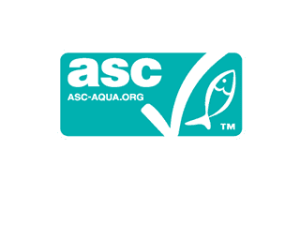 The Aquaculture Stewardship Council (ASC) is an independent, not-for-profit organisation established in 2010 to set and operate global standards for responsible aquaculture. Certified farmed products are promoted to consumers through the use of its ASC-logo.

The aquaculture industry is growing strongly and is already supplying more than half of all seafood consumed worldwide, but this growing demand increases the environmental and social footprint associated with this expansion. The ASC certification and labelling programme incentivises improved farming practices by promoting the benefits of responsibly farmed seafood and encourages an industry towards achieving environmental sustainability and social responsibility.

We work across the globe with aquaculture producers, seafood processors, retail and foodservice companies, scientists, conservation groups and the public to make it very easy to recognize and buy farmed seafood that meets the highest environmental standards.
---